ENJOY JAPAN fare
Select a boarding date and route, Check seat availability / Reservation is possible.
Fare rate is limited to foreign travelers (foreign citizens visiting Japan for tourism purposes).
Limited to customers with non-Japanese passports who have international flights arriving and departing from Japan. This fare is only available to use for the flights during the stay in-between arrival and departure of international flights.
Please make sure to check the applicable fare conditions before purchasing.
Search all other fares
Following pages available in Japanese only.
Available also for non-Japanese tourists.
For other fares details, check here.
Spring in Kyushu
Why Kyushu?
The third largest island in Japan is blessed with dynamic natural and historical attractions, including forests, waterfalls, scenic beaches, mountains, castles and Japan from years gone by – alive and well today. Explore natural beauty and traditions unchanged for millennia, have gourmet customs handed down to you while resting mind and body in the healing hot springs found across the island.
Discover some of the finest cherry blossom viewing in all of Japan early - as cherry trees bloom much sooner in Kyushu than Kanto.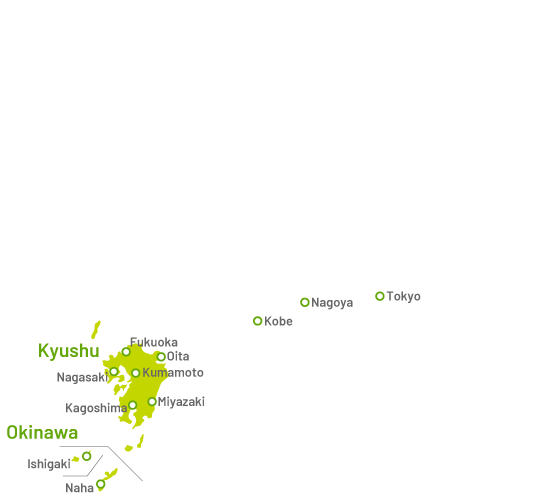 Kyushu is the place to view cherry blossoms in a relaxed, natural setting
Spring in Japan = cherry blossom viewing! The coming of spring brings everyone out of doors, as people visit parks for traditional picnics… Situated in the South-West, Kyushu has a rich heritage of cherry blossom 'Sakura' spots that feature peaceful landscapes, rolling gardens, castle grounds, and iconic old Japan scenery.
4 Best Viewing Spots for Cherry Blossoms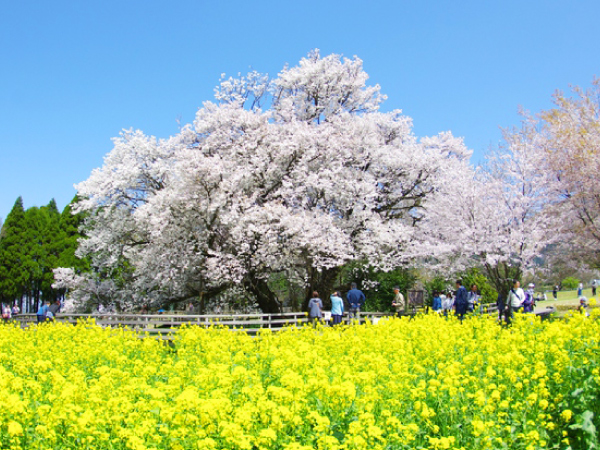 Isshingyo Great Sakura Tree

一心行の大桜
Kumamoto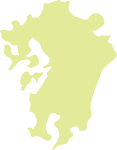 A magnificent mountain cherry tree surrounded by canola flower fields.
The Sakura tree, the symbol of Isshingyo Park, is 14m tall, it is said to be more than 400 years old and very famous locally. Many tourists are visiting every year to see that particular cherry blossom.
Google Map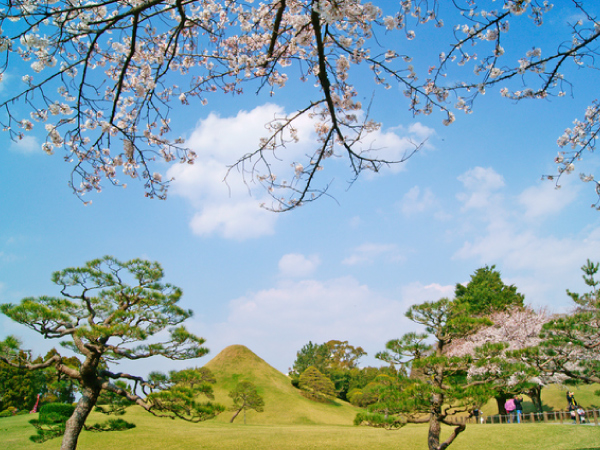 Suizenji Garden

水前寺成趣園
Kumamoto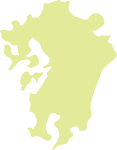 Verdant spring green in contrast with the subtle pink blossoms in Suizenji Garden - the beauty and promise of spring…
The Suizenji Garden is at its peak during spring when the harmony between the cherry blossoms and the Japanese garden is splendid. There are kimono rental shops near the park where you can rent a kimono to wear while experiencing the beauty of traditional Japanese culture.
Google Map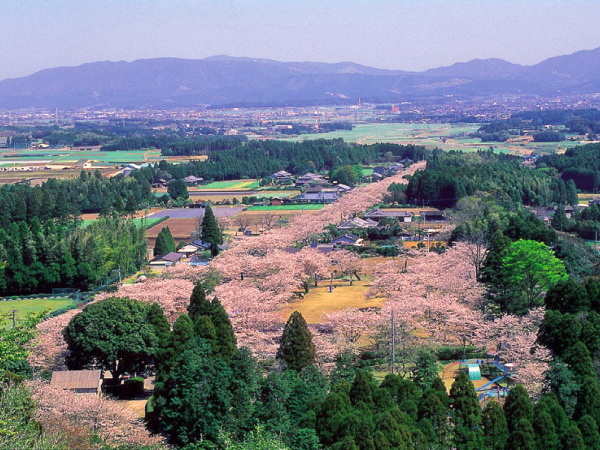 Mochio Park

母智丘公園
Miyazaki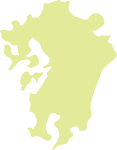 Experience 2km of Sakura in bloom...
Designated as one of the 100 most popular Sakura viewing areas in Japan, Mochio Park features more than 2,000 Somei-yoshino and Yae sakura trees which can be seen from the shrine above the park. Experience breath-taking views and enjoy various activities during the annual Cherry Blossom Festival - create lasting memories for young and not-so-young alike.
Google Map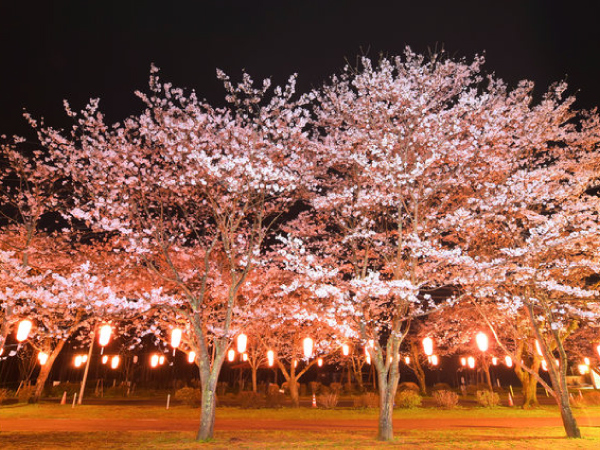 Tadamoto Park

忠元公園
Kagoshima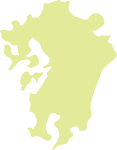 Magical nights, lit by lanterns hung from cherry trees…
Selected also at "100 most popular Sakuras in Japan", Somei-yoshino sakura trees continue for 2 km. The beauty of night cherry blossom is famous, cherries emerging in a hint show a different expression from the noon.
Google Map
Search cherry blossom spots by theme
Gastronomy in Kyushu - Best 10

Some of the finest delights of Kyushu and Okinawa!